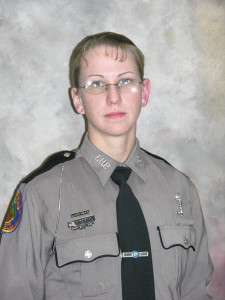 Three people have died in a car accident including a state trooper and a tow truck operator, the Florida Highway Patrol said.
The state trooper stopped near mile marker 341 on southbound I-75 at 1:40 p.m. after two cars crashed in the area, according to the Orlando Sentinel. At that point, both cars were moved off the highway onto the shoulder.
Approximately 20 minutes later, the trooper was talking with the tow-truck driver when a seven-vehicle accident happened in the same area. After the accident, the driver of a southbound pickup truck traveled onto the east shoulder where the driver struck the trooper, tow-truck driver and a third man, the Orlando Sentinel reported. The trooper and the tow-truck driver were pronounced dead at the scene, while a third person, a pedestrian, later died at OcalaRegionalMedicalCenter as the result of injuries suffered in the crash.
Troopers are still investigating to find out what caused the second crash and why the driver of the pickup truck swerved off the road and onto the shoulder.
The trooper was a 9-year veteran of the Florida Highway Patrol and leaves behind a 4-year-old child, troopers told WKMG Local 6.