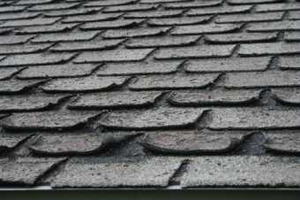 A Georgia federal judge recently removed some claims against Atlas Roofing Corporation in a proposed class action. Breach of warranty and other claims were retained.
The proposed Atlas Roofing class action alleged that the company manufactured defective Atlas roofing shingles. U.S. District Judge Thomas W. Thrash Jr. dismissed allegations involving strict liability and negligence finding that those bringing the lawsuit did not sufficiently assert an economic loss from their purchase of Atlas Roofing's Chalet Shingles. This is mandated under South Carolina law when bringing a product liability tort and attempting to prove strict liability or negligence, Law360 reported.
The individuals bringing these lawsuits alleged that the manufacturing process allowed for moisture to enter the shingles and that this led to gas bubbles that expanded in the sun. The process caused the Atlas shingles to blister and crack, wrote Law360.
Judge Thrash Jr. stated that, "The plaintiffs only adequately allege damage to the shingles themselves…. Although they generally allege damage to 'other property,' this is too ambiguous." The judge did preserve the plaintiffs' claims that Atlas violated an express warranty for the Atlas shingles and ruled that Atlas Roofing's advertising materials and packaging—which present the shingles as meeting building codes and industry standards—did create a warranty with purchasing consumers. Judge Thrash also found that those individuals who brought the lawsuit properly alleged that they relied on the warranty, saying they would have purchased a competing product had Atlas Roofing not provided its so-called warranty, wrote Law360.
The judge rejected unjust enrichment claims against Atlas pointing to the existence of an express contract, which does not allow for this claim and which involves warranties that Atlas provided for its shingles. The judge also denied a request by Atlas Roofing to dismiss a claim that it fraudulently hid the Atlas shingles' manufacturing defect and found that Atlas did have a duty to disclose the manufacturing problem if consumers could not have reasonably uncovered the issue on their own, according to Law360.
The Atlas Roofing shingles are sold with a limited, 30-year warranty against manufacturing defects. The judge retained most of the lawsuit's declaratory judgment claims, including claims that portions of Atlas' warranty are void as unconscionable; that Atlas Roofing must advise owners of the alleged defect in its process; and that Atlas Roofing will reassess prior warranty claims, paying full costs for repairs and damages, Law360 reported.
The proposed class action is part of a multidistrict litigation (MDL) created in December 2013 involving six product liability cases over Atlas Shingles that were consolidated and which involved a number of federal courts nationwide, wrote Law360.