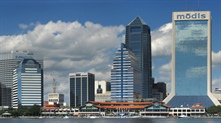 They are not in Jacksonville, Fla. At least, that's what Allstate Insurance Co. found in its annual list of the safest cities for drivers in the U.S. According to The Jacksonville Times-Union, the city ranked 73rd among a list of 200 of the nation's largest cities.
Jacksonville was the 12th largest city included in Allstate's report. Another Florida city, Miami, ranked near the bottom at 187th. The Times-Union also noted that other Florida cities making the list include Tampa, which could only manage to get 11 spots ahead of Miami at 176th. Cape Coral (40), Port St. Lucie (42), and the capital city of Tallahassee (67) all came out ahead of Jacksonville.
The worst drivers are in the Washington D.C.-Baltimore metro area, and the nation's best and safest drivers can be found in Fort Collins, Colo. Fort Collins has been identified as the safest city for driving in one-third of the nine studies that Allstate has produced.
Allstate used crash rates mostly for the rankings. Jacksonville drivers will get in an auto accident once per 9.7 years. The national average is once every 10 years so despite the decent ranking for Jacksonville, drivers are still more likely to be involved in an auto accident than the national average. In the safest driving city, a motorist is involved in an accident about once every 14 years. The insurance company used property damage claims data collected by the National Highway Traffic Safety Administration (NHTSA) for the study, according to The Times-Union reporting.
Roadway Fatalities Increase
Despite the (relatively) positive news for Jacksonville drivers, there are plenty of reasons to remain concerned. Allstate reported that the number of fatalities on national roadways actually increased from 2011 to 2012, marking the first time that stat has increased since 2005. Most crashes happen at low speeds, too, the study noted.
Our recent reports show that the number of auto accidents across the country is on the rise, and that there are a number of contributing factors. One of the latest concerns is the dangers posed by distracted driving. Distracted drivers are often characterized as those who use their cell phones and smartphones while behind the wheel, mostly for texting.