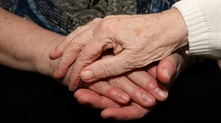 The owner of a small nursing home in Florida has been arrested by state authorities and is facing felony charges that she abused some of her residents and stole money from them.
According to a statement from Florida Attorney General Pam Bondi, the arrest of Priscilla Smith Johnson was made earlier this week. She operated the Johnson's Adult Family Care Home in Williston, Fl.
Johnson was hospitalized after her arrest and will soon be booked on charges that she:
Neglected to provide a bed for residents of the home
Failed to provide medical services for a resident's wounds
Restrained a disabled adult with handcuffs, willfully abusing a disabled adult and causing wounds on her wrists and permanent disfigurement
Failed to pay two disabled adult residents their required monthly personal needs allowance
Johnson was taken into custody by Levy County Sheriffs this week and is being held on more than $200,000 bond. If she's convicted on charges of unlawful imprisonment and elderly abuse, she could face up to 60 years in prison, according to the news release from the DA's office.
The Gainesville Sun newspaper reports that Johnson's nursing home held 10 residents.