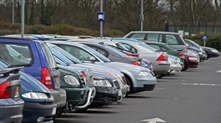 A man in Pompano Beach, Fla., is facing 10 DUI-related charges after he allegedly struck eight parked cars while driving intoxicated earlier this week.
According to The Orlando Sun-Sentinel, the 37-year-old man is being charged with driving drunk in his Ford Explorer through Broward County on Monday night. On his ride, the driver allegedly struck eight parked vehicles before he was stopped by authorities.
At his court appearance, the man admitted that he didn't know he had hit any vehicles following his arrest. Authorities say he registered at just above and just below the legal blood-alcohol limit on a breathalyzer test but failed other field sobriety tests during his arrest, including falling off a bench on three different occasions.
Drunk driving or driving while intoxicated remains one of the main dangers posed to motorists on the roads in Florida and nationwide. The National Transportation Safety Board (NTSB) estimates that more than 10,000 people die in auto accidents caused by a drunk driver annually in the U.S.