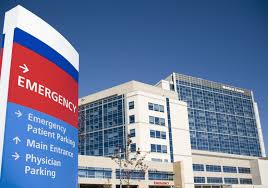 A Consumer Reports study found that several hospitals in South Florida scored among the lowest when it came to patient safety rankings, but a few others were among the highest-scoring. The report, which gave a score between 1 and 100 based on five safety categories, compared over 2,500 hospitals nationwide. The categories were mortality, readmission, scanning (scanned twice for the same thing), infection and communication. The scores ranged from a low of 11 to a high of 78.
Out of 44 Miami-Dade hospitals, Palmetto General Hospital in Hialeah and North Shore Medical Center scored the lowest. On the other hand, Homestead Hospital and Palm Beach Gardens Medical Center scored highest; these two facilities scored above a 60 on overall patient-safety performance.
Miami Herald notes that there were 23 bloodstream infections at North Shore; this is 86 percent worse compared to the national rate. Palmetto had the second-worst rating it came to avoiding medical mortality, surgical site infections and readmissions. Consumer Reports Health also found that, compared to what it considers normal for Palmetto's patients, there were 207 percent more complications from knee replacements and 101 percent more from carotid artery surgeries.
 Dr. Doris Peter, the associate director of Consumer Reports Health, which performed the rankings, said "We're asking for more transparency… We're putting out a call to make more data publicly available, not only for consumers but also so doctors and hospitals can perform better."
Homestead Hospital and Palm Beach Gardens Medical Center ranked highest for their proper use of CT scans. They also received high marks for zero infections during the measurement period. There were no reported bloodstream infections for Homestead and no surgical site infections at Palm Beach Gardens.
"We are most concerned when a hospital has a high rate of surgical site or blood infections because these are preventable. The number of infections should be zero," said Dr. Peter.