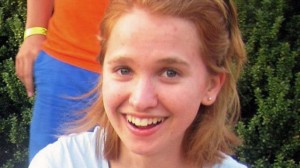 A tragic crash in Florida killed a Duke University student and seriously injured another. The group of students was on their way back from a spring break trip, where they spent five days canoeing and camping on the Blackwater River in Florida, when their van was hit by a pickup truck on Friday. In a news release, Duke said that 21-year old Rebecca DeNardis was taken to a hospital in Creview, Florida and pronounced dead. Another student, 21-year old Joao Correia Marques, had to be airlifted to Pensacola hospital, according to Northwest Florida Daily News. Another student remained in a hospital as of Saturday, although Duke did not released information about the student's identity or their condition.
The truck was driven by Martin Zachery Hale of Jemison, Alabama. Hale is facing DUI manslaughter and DUI serious bodily injury charges, according to the Daily News. His truck crossed the median of Interstate 10 and slammed the Duke van at about 11:45 a.m., according to the Florida Highway Patrol. Donald McKinnis of Durham was driving the van, and also treated for minor injuries. The Daily News lists the other passengers as James Ferguson, 20, of Berwyn, Pa.; Ruiqi Jiang, 20, of Durham; Shannon Kalsow, 22, of Lake Forest, Calif.; Anne Piotrowski, 21, of Pittsburgh; and Liangliang Zhang, 20.
The students were traveling with the director of Duke's Outdoor Adventure program on the school-sponsored trip.
DeNardis was a double major in computer science and mathematics. According to Duke Chronicle, she was a recipient of the full-tuition Braxton Craven Scholarship. DeNardis, who was often referred to as "Becky", was also inducted into Phi Beta Kappa, the country's oldest academic honor society. Friends tell Duke Chronicle that she will be remembered for her outstanding intelligence and inquisitive, kind nature.