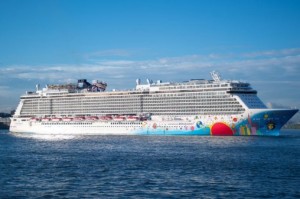 Deaths and serious injuries associated with cruise line swimming pools have brought attention to cruise ship swimming safety.
Last month, a four-year-old boy died from drowning aboard the Norwegian Breakaway; his six-year-old brother suffered serious injuries. Late last year, a six-year-old drowned aboard a Carnival cruise ship. Just prior, a four-year-old suffered brain damage after nearly drowning on a Disney ship, according to a Newsday report.
Typically, cruise ships do not employ lifeguards, even ships that carry hundreds of children. In fact, many resorts don't hire lifeguards either, wrote Newsday.
"Even if there is a lifeguard, parents are the first layer of supervision," said Roy Fielding, a member of the American Red Cross Scientific Advisory Council. The Council oversees initiatives involving water safety, according to Newsday. Parents have to be attentive every minute and must be close by their children, "not reading a book or on their phone."
Fielding suggests parents teach their children to swim as early as possible and also says young children should wear Coast Guard-approved life jackets when near any water that is over their heads. According to Fielding, so-called "inflatable floaties" are not sufficient, Newsday reported.
No United States laws apply to cruise lines and swimming pool safety, even though the U.S. Centers for Disease Control and Prevention (CDC) indicates that death by drowning in children one to four years of age accounts for more deaths—with the exception of birth defects—than any other cause, according to Newsday.
"In my view, cruise ships should have lifeguards for the same reason you would expect lifeguards at a water park," said B. Chris Brewster, president of the United States Lifesaving Association, Newsday reported. "Cruise ships are essentially floating amusement parks, and they should be providing reasonable protections with respect to the attractions they offer." Meanwhile resort laws differ by state regarding lifeguards being required for swimmers.
Some cruise lines have added some lifeguard hours, but not all. For example, Carnival, which Newsday reports carries 700,000 children each year—more than any other line—does not have any lifeguards. A Carnival spokesman told Newsday "The maximum depth of the pool is 4 feet, 6 inches, and parental supervision is required for children under 13." Meanwhile, Fielding of the American Red Cross, notes that children may drown in just a few inches of water. Princess Cruises and Norwegian also do not have lifeguards on their ships.
According to Dr. Kyran Quinlan, chairman of the American Academy of Pediatrics Council on Injury told Newsday, "Unlike many injuries and other tragedies, a child going under the water happens without noise and can certainly occur without notice…. Until children are excellent swimmers, parents would be wise to serve as their children's lifeguard in settings like hotel pools or cruise ships."