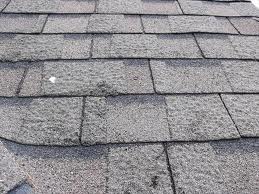 Atlas Roofing Corp. marketed its Chalet Shingles as being durable, reliable and compliant with industry standards. Many customers, however, say they experienced the exact opposite. A class action lawsuit filed by Parker Waichman LLP and its co –counsel alleges that the shingles are vulnerable to premature blistering, cracking and reduced life expectancy. In some cases, customers say that chunks of material fall off from the shingles. The suit alleges that the shingles were designed defectively, allowing moisture to be absorbed; this creates gas bubbles that result in blistering and cracking when expanded by the sun.
The lawsuit alleges that customers were forced to spend extra time and money replacing these defective shingles prematurely. In some cases, the shingles were replaced within a year of installation. Atlas had guaranteed to the products to be problem-free for 30 years, but when some customers contacted Atlas to follow-up on this claim, they were reportedly met with poor customer service. Some allege that representatives tried to claim the roof was improperly installed, instead of admit liability.
Law360 reports that on Monday, the litigation moved forward, with the judge retaining several claims while dismissing a few others. U.S. District Judge Thomas W. Thrash Jr. dismissed strict liability and negligence but retained breach of warranty claims. The judge ruled the Atlas' marketing and packaging qualified as a warranty and that the customers relied on this warranty. Therefore, the claim that Atlas violated express warranty was preserved.