Your Florida Personal Injury Attorneys
Florida residents can count on Parker Waichman LLP for the best legal representation in a personal injury case. Being injured is a traumatic experience, but the situation is infinitely more stressful when the injuries are caused by a negligent, outside party. If you were injured because of a motor vehicle accident or nursing home abuse, perhaps you want justice but are unsure about your legal rights. Our firm has decades of experience dealing with all types of injury cases in Florida, and we are here 24/7 to answer your questions.
A Leading Law Firm with One Person in Mind: You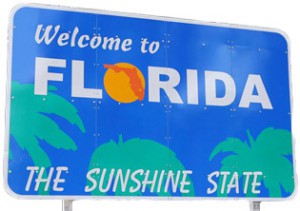 We are a leading personal injury firm with years of experience representing Florida residents. When you pursue a lawsuit with us, you get an experienced team of attorneys who understands the ins-and-outs of your specific case on your side. Our focus is always on you and your rights and our lawyers will explore every option available to ensure you receive the best possible outcome.
Typically, insurance companies only want to deal with the injured party in these types of cases because they know an attorney will ensure they pay fairly, which may be more than they would pay if they are dealing with an injured party directly—not through an attorney. Before you decide to handle your own injury case, talk to us first. Because legal consultations with Parker Waichman are always free and confidential, you have nothing to lose and everything to gain by contacting our firm. What's more, we work on a contingency basis, which means that you never have to pay out-of-pocket for representation. Fees and expenses are only collected if we get you compensation.
At Parker Waichman, we understand how stressful being an injured victim may be, and we work tirelessly so that you receive the justice you deserve.